CS Stories... Why I became a care & support worker
Since the COVID-19 pandemic began, fifty percent of new workers joining the Careseekers platform have moved to care and support work from industries that have been hardest hit by lockdowns, restrictions and loss of hours. So which industries are they coming from? Why did they decide on care and support work? And what does a career change to care and support look like for the worker?
We have been chatting to workers and would love to share their stories with you.
The airline industry was amongst the hardest hit sectors of the pandemic, and in many ways it was the industry's frontline workers such as flight attendants, baggage handlers, caterers, gate agents and pilots who bore the brunt of the crisis. With domestic and international border closures grounding flights, many workers lost their jobs or were stood down indefinitely.
Maria C's CS Story
"Becoming a care and support worker for Careseekers allowed me to transition and expand on my many skills as a former flight attendant. In particular, my training in health, safety, communication, emergencies, people with disabilities and customer service provided me with the experience and capability required to look after people with an array of different backgrounds and disabilities.
Today, I thoroughly enjoy my work as a care and support worker as I am able to look after my clients with care and compassion. Not too dissimilar from the satisfaction I received as a flight attendant, ensuring everyone was having a good experience on board.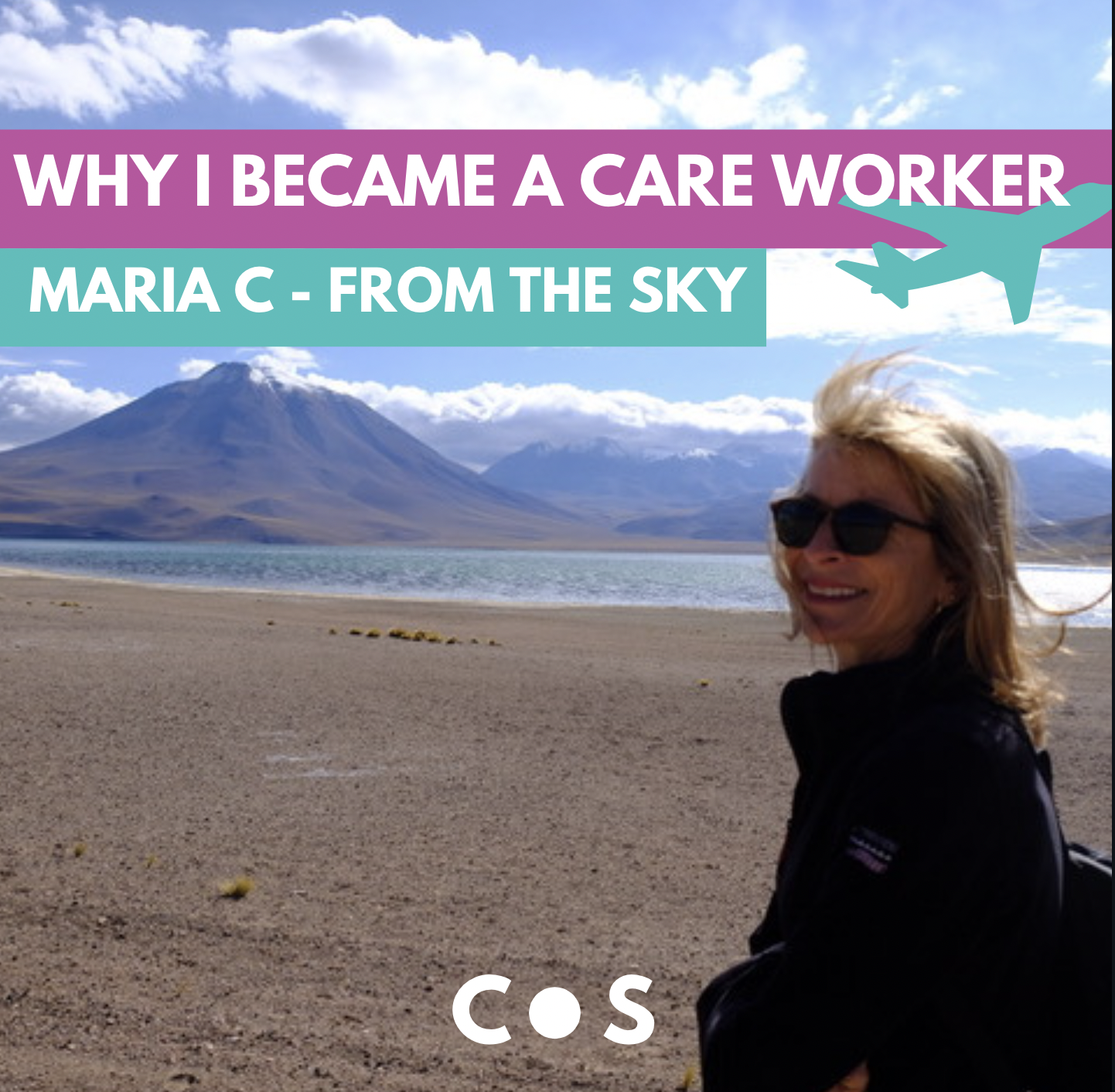 After 35 years, this was my last flight as a flight attendant to Santiago, Chile. We had a few days layover where I flew to the Atacama Desert, which was breathtaking."
Care and support work is an industry that is pandemic-proof. During all COVID-19 lockdowns and restrictions, care and support workers have been able to continue working, providing essential services to their clients.
Have you been thinking of a career change? Flexible care and support work may be the work that is perfect for you. Learn more here.
To become a care or support worker, please visit www.careseekers.com.au/carer
To find disability support services, please visit www.careseekers.com.au/services/disability-support-workers
To find aged care services, please visit www.careseekers.com.au/services/aged-care-workers