Meet a care worker from the Careseekers platform - Ashika, a disability support worker in Sydney
When looking for a disability support we know how important it is to get the right personality fit along with the right set of skills. We would like to introduce you to a disability support worker on our platform - Ashika.
Ashika grew up with two brothers who have a disability so she knows how important it is to have the right support workers to help people with a disability achieve their gaols. We chatted to Ashika and you can read the interview below or watch a short video. She is a STAR support worker on the Careseekers platform.
Read the interview below or click here to watch a video of Ashika chatting about why she loves being a support worker.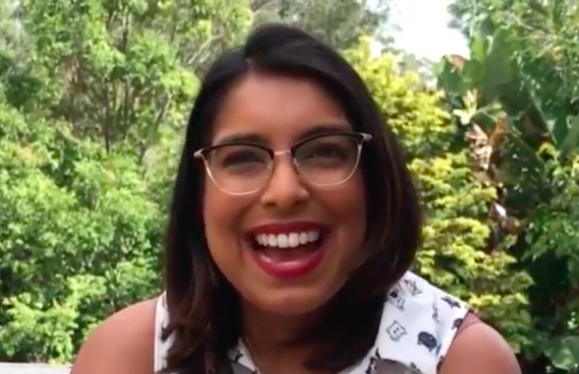 CS: What inspired you to be a care worker?
CW: What inspired me to be a care worker was growing up and being a sibling to two brothers with a disability, and as I aged, I, you know, definitely became aware of the importance of the role of a carer in the life of someone with a disability and how, you know, my role as a sibling and carer to my brother could empower them to be able to reach their goals and that then inspired me to continue care work for other people who have a disability.
What are some memorable experiences you have had as a disability support worker?
CW: Some of the fun experiences that I've had as a care worker have been when I've met clients who are quite witty and we get our pun game on and so, that's definitely been one of the highs.
What's important to you as a support worker?
CW: It's important that I am more than just a companion. For example I took a client to a music concert. When I took them to a music concert and we were both able to
sing along to the songs and I could see that the client who was in a wheelchair really appreciated that, you know, I was, you know, getting up and having a jive and having fun at the concert with her instead of just being an accompanying person who's just bringing her to it, but actually being a companion for her.
Did you know Ashika is studying a masters of philosophy in Medecine? To find out more interesting facts about Ashika visit her [profile here.]
To become a care or support worker, please visit www.careseekers.com.au/carer
To find aged care services, please visit https://www.careseekers.com.au/services/aged-care-workers
To find disability support services, please visit https://www.careseekers.com.au/services/disability-support-workers