What is the NDIS and am I eligible for funding?
NDIS…. What does it stand for again???
It's the National Disability Insurance Scheme.
And we promise, it's so much more than just an acronym.
What is the NDIS?
The National Disability Insurance Scheme (NDIS) is how the Government will deliver support to people with permanent and significant disabilities across Australia.
It is a significant change from how the Government provided support to people with disabilities pre July 2013 (although not everyone will be able to able to access the NDIS from 2013. See below for more information on the roll out).
The aim of the NDIS is to provide individuals, with a permanent and significant disability with the reasonable and necessary supports they need to live an ordinary life and achieve their goals.
The NDIS will fund supports that assist people with disabilities to:
access mainstream services and supports e.g. medical services, housing.
Access community services and supports that are available to everyone in the community e.g. libraries, community groups.
maintain informal support arrangements i.e. the support received from family and friends.
The NDIS may pay for supports that are reasonable and necessary for the person with a disability to live an ordinary life and achieve their goals.
Under the NDIS each eligible person receives an individual amount of funding and is able to exercise greater choice and control over how they use this funding to purchase their supports.
The choice and control an individual has over how their funding is spent will depend on whether their funding is self, plan or NDIA managed. It is possible to have a plan that is partially self and partially plan managed.
What is the difference between NDIA, plan and self managed NDIS funding?
NDIA Managed - the NDIA will manage your NDIS funding. You are only able to use NDIS registered providers, to provide your supports.
Plan Managed - gives you more control over how you spend your funding as you can use both registered and unregistered support providers. However you don't deal with the financial or administrative tasks like making payment - a NDIS registered plan manager will take care of that.
Self Managed - gives you the greatest control over how you spend your funding. You can use registered and unregistered support providers and can directly employ support workers. You will also be responsible for the financial and administrative side of your plan. You will need to create a specific bank account for this purpose.
Am I eligible for NDIS funding?
First, check that the NDIS is available in your area.
The NDIS started in July 2013 in a number of trial sites around Australia. It is being introduced Australia wide in stages from 1 July 2016. The goal is to have it rolled out within three years.
To be eligible for the NDIS an individual must:
be under 65 years of age
be an Australian citizen, permanent visa holder or hold a protected special category visa and
meet the disability or early need requirements. For more information on the NDIS eligibility requirements click here.
The NDIS is not means tested and does not impact income support such as the Disability Support Pension and Carers Allowance.
Even if you do not currently receive Government funded disability support you may be eligible for the NDIS.
The NDIA, which is the national agency running the NDIS, will determine if you are eligible for the NIDS.
Can I use my NDIS funding with Careseekers?
Whether you are self managed, plan managed or NDIA managed you will be able to access care and support workers from Careseekers and use your NDIS funding on a care worker. This means you will be able to:
choose the right support worker for you
get care and support at the exact times you want it
arrange your support worker from the comfort of your own home
watch your funding go further as you connect to affordable care and support workers
Real story - creating a team of support workers using Careseekers
*Sally-Anne lives on her own and has very specific needs when it comes to her care and support. She has limited mobility and needs care and support workers round the clock. Through Careseekers she creates a team of support workers who she manages directly. Her team of support workers vary - some are permanent and stay with her for months, others are students who leave once they have graduated to embark on full time careers. Every time Sally-Anne needs a new support worker she goes back onto the Careseekers platform to replenish the team. She has also found some reliable back up support workers who she can call in emergency. *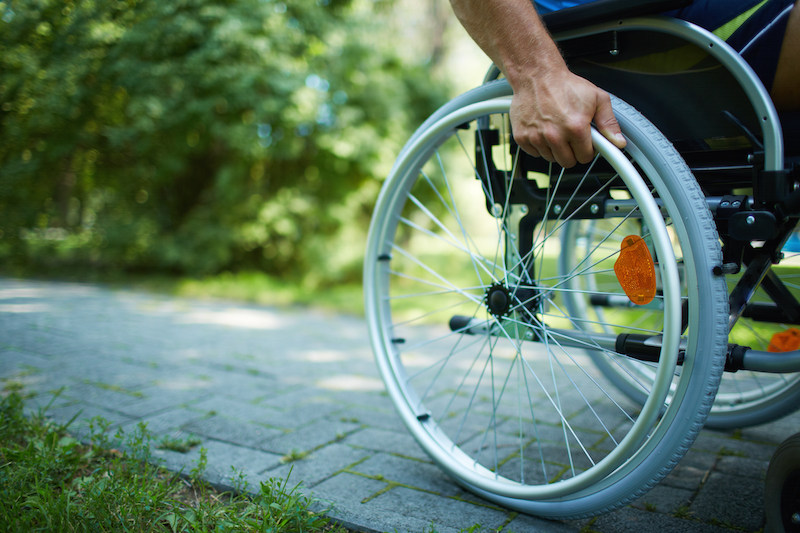 To create your own team of support workers and find an NDIS careworker visit www.careseekers.com.au or call us on 1300 765 465