Mileage 101 - How Mileage Is Charged With The NDIS
In February 2020, the Minister for the NDIS, Stuart Robert, announced more flexibility and increased choice for participants accessing transport in their plans. From March 2020, NDIS participants have been able to claim service provider costs associated with transporting participants to and from NDIS funded community-based activities.
This means providers are able to claim some of their vehicle running costs when offering transport to a participant in conjunction with the community activities identified in their NDIS plan. These costs - which are in addition to the support worker's time - are factored at a per kilometre rate and can be claimed by providers as a separate item as part of the support they are delivering.
A mistake workers often make is adding on tolls and parking. Tolls are factored into the 85cents per km rate as is parking. You may be eligible to use a mobility parking permit if the participant or participant's family has one. Always make sure you ask the family, case manager or support coordinator if this is available before you commence working for your client.
When claiming mileage on the Careseekers platform and to ensure your invoices are approved and paid promptly, we require mileage to be submitted in the following way:
The NDIS millage rate is 85 cents per km
This 85 cents is not only for petrol, it covers tolls, petrol, parking fees.
When submitting invoices we ask that you do the following:
Write the number of km
Write the amount charge per km
Comment on the invoice where you travel with the client
Expense example (picture below)
60km @ 0.85/km = $51
Client's home to Liverpool Westfield then back to client's home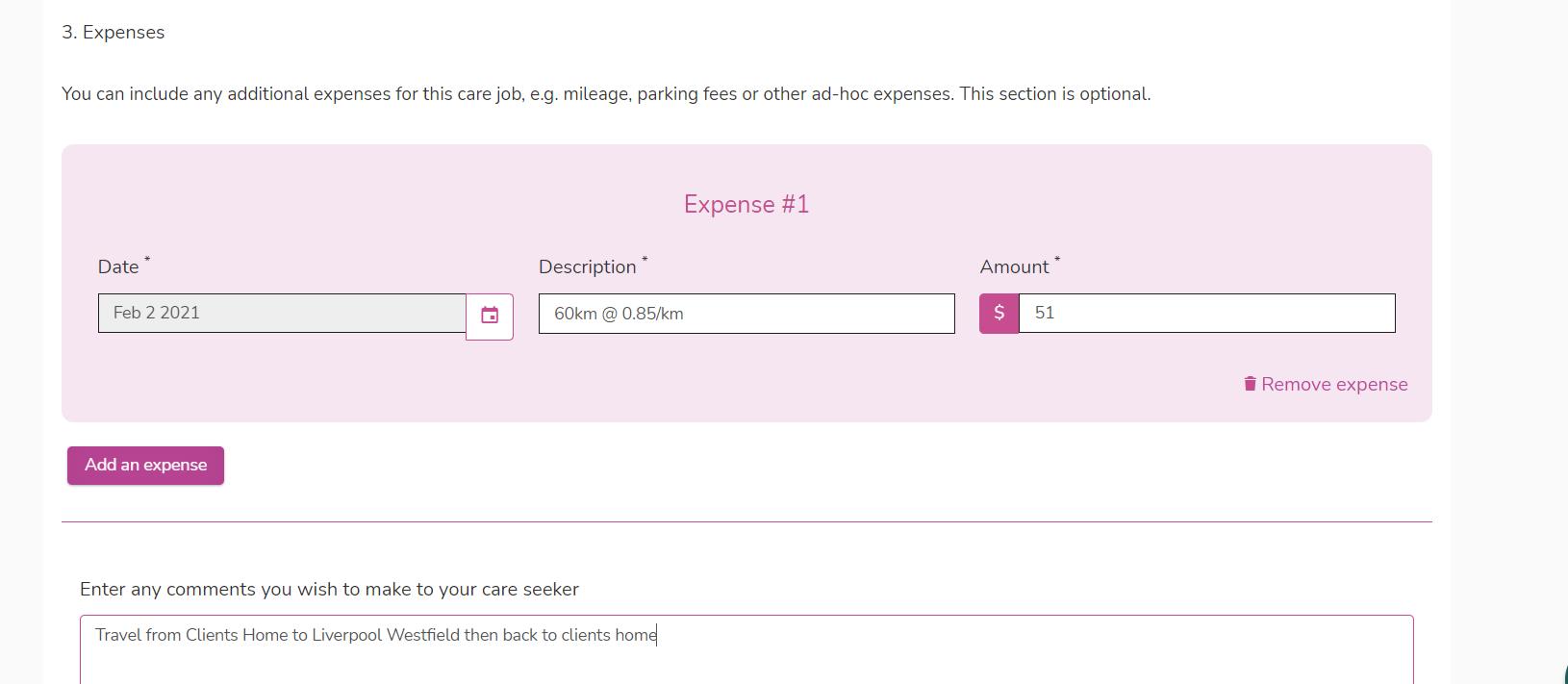 To learn more about mileage and the NDIS, please click here.
To become a care or support worker, please visit www.careseekers.com.au/carer
To find aged care services, please visit www.careseekers.com.au/services/aged-care-workers
To find disability support services, please visit www.careseekers.com.au/services/disability-support-workers