The budget… and Careseekers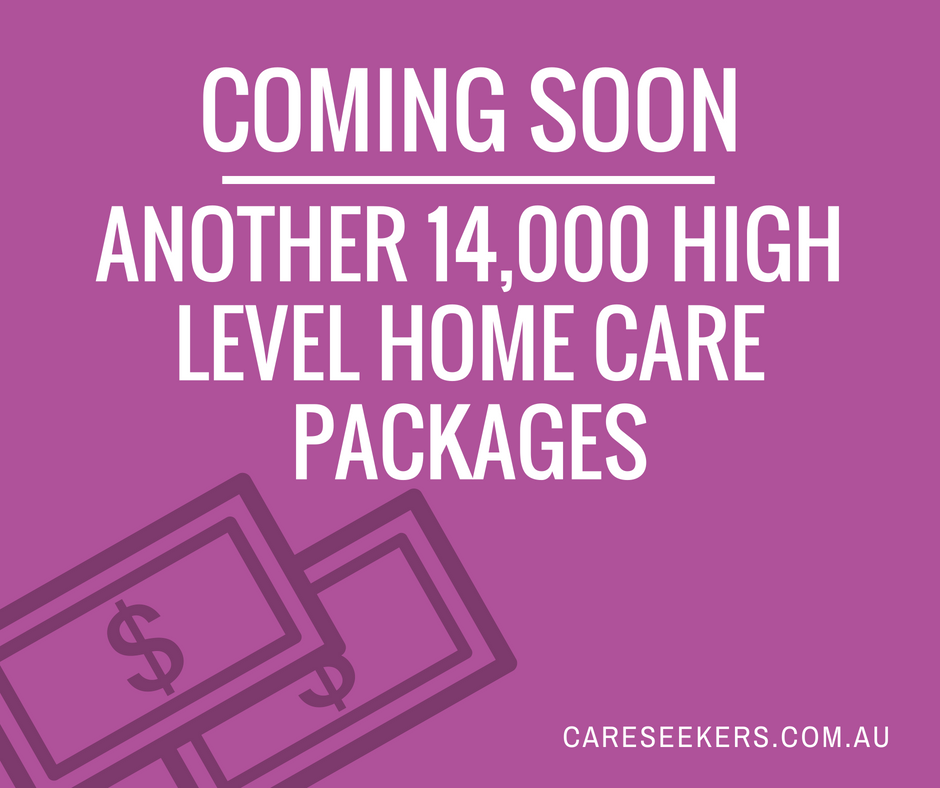 The Careseekers Team was very excited with the budget announcement last night that there will be 14,000 new high level Home Care Packages (HCPs).
Because every day we work with families who are either on HCP waiting lists or are receiving a lower level home care package while they wait for a higher level package to become available.
HCPs are used by older Australians to access personal care, domestic duties, social companionship and much more.
These packages allow older Australians to age at home – which is something that over 90% of Australians are hoping to do.
You can use your HCP to access care and support through Careseekers. Here is a quick reminder on why Careseekers may be the right way for you, or your family member, to use your HCP:
1. You choose the worker
They will be the person who delivers the care and support everytime. This makes care consistent and allows for a good relationship to develop between the worker and care recipient.
2. Care is more affordable so your HCP will go further
Every dollar counts because every hour counts! Careseekers is a digital platform directly connecting individuals and families to care and support workers. As you have a direct connection with the worker hourly rates are lower and being an online platform we don't have the overheads of a traditional bricks and mortar business.
3. Care is on your terms
You state exactly when you want a worker and that is when care and support will be provided – workers fit in with your schedule, not the other way around.
For more information on how you can use your HCP with Careseekers, please call our Customer Support Team on 1300 765 465 or visit www.careseekers.com.au
To become a care or support worker, please visit www.careseekers.com.au/carer
To find aged care services, please visit https://www.careseekers.com.au/services/aged-care-workers
To find disability support services, please visit https://www.careseekers.com.au/services/disability-support-workers